Our Innovations Vlog takes you into the Light Factory and shows you the most exciting ERCO product developments for museums, office worlds and shops.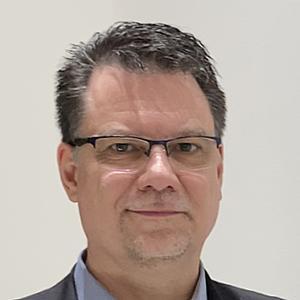 Community
Heiko Becker - Global cluster manager public / community
Two ways to illuminate facades uniformly
Impressive façade lighting makes buildings visible and representative in the urban space. The uniform illumination of facades brings landmarks to the fore. Heiko Becker explains how to illuminate facades with wallwashing or grazing light. Learn about the different characteristics and discover the right lighting tools for illuminating facades.
Work
Matteo Menghini - Global cluster manager work
Track downlights – The new game changer for office lighting
How can you illuminate co-working spaces when table arrangements change again and again? The answer is ERCO's flexible track downlights. The perfect light for modern offices. Track luminaires combine the high visual comfort of downlights with the flexibility of spotlights. Instead of being fixed to the ceiling, the luminaire sits in a track and is therefore also perfectly suited for loft offices with open ceilings. If the configuration of the desks changes the track downlights can be repositioned without tools in just a few simple steps. Discover an unprecedented flexibility for your planning of flexible offices with Matteo Menghini.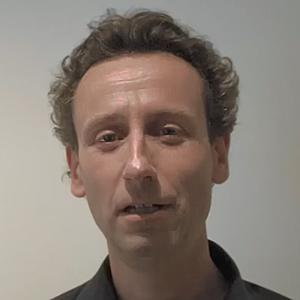 Culture
Matthew Cobham - Global cluster manager culture
Outdoor sculpture lighting
How to make full use of culture outdoor spaces? Light brings outdoor spaces to life at night and fulfils cultural and commercial purposes. Appealing lighting is therefore particularly important. Matthew Cobham gives exciting tips on how to properly illuminate sculptures in outdoor spaces and shows the possibilities offered by ERCO lighting tools.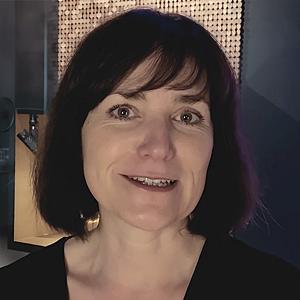 Shop
Abigail Oerters - Global cluster manager shop
Versatile tools for retail lighting
Brand presentation always means creating unique, emotional shopping experiences. Light is an important factor for success. By using different light distributions, light colours and illuminance levels, you can guide customers through the store in a targeted manner. The Eclipse spotlight family offers all the features for this. With special filters and lenses, you can highlight colours, materials or structures. Abigail Oerters explains how this works.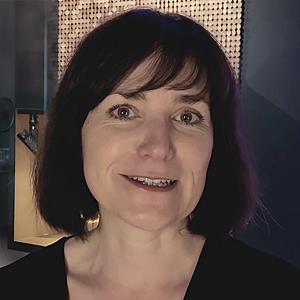 Shop
Abigail Oerters - Global cluster manager shop
Drawing attention at the shop window
Shop windows raise curiosity. They create the first impression of the brand among passers-by. Abigail Oerters shows what impressive lighting concepts for retail should look like and which lighting tools take over the tasks. With Eclipse 48V, shop windows can be set in scene in a versatile and flexible way. The elegant spotlight with discreet Minirail 48V track offers light distributions from a narrow spot to uniform wallwashing - changeable at any time if something changes in the shop window. Get to know many more features here.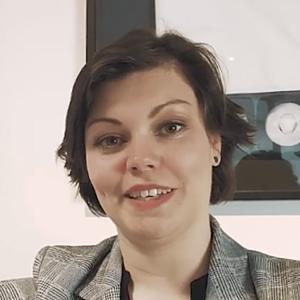 Work
Svenja Kallweit - Global training manager
Office light variable and smart
Flexibility and mutability determine the everyday life of modern office worlds. Svenja Kallweit shows how easily and smartly light can be adjusted to this. With the ERCO track as the infrastructure, the installation of luminaires is not only quick and easy, but the arrangement of luminaires can also be variably adapted to the office layout. With just a few simple steps, the Jilly downlights can be repositioned and fixed in the track according to the orientation of the workstation.
Work
Svenja Kallweit - Global training manager
Light for creative work
Developing concepts, making sketches or having video calls. High visual comfort through vertical lighting in the background and individual brightness at the workplace create the basis for long-lasting concentration and productive work. Svenja Kallweit shows you what lighting concepts for offices look like and which ERCO lighting tools can be used to implement them easily.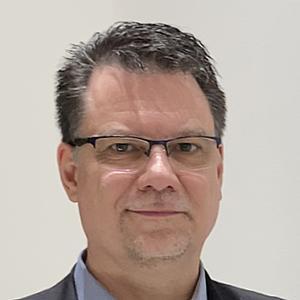 Community
Heiko Becker - Global cluster manager public / community
How excellent outdoor lighting works
How do trees need to be illuminated so that they attract the attention of the observer and shape the perception in outdoor spaces? Heiko Becker from ERCO explains how in-ground luminaires and projectors set the scene precisely and sustainably for outdoor objects. Different light distributions fulfil small to large lighting tasks - always with the aim of creating the perfect atmosphere.
Community
Heiko Becker - Global cluster manager public / community
Beleuchtung von Wänden in hohen Räumen
The lighting of high or multi-storey rooms such as in libraries or airports presents a particular challenge. Heiko Becker presents lighting tools that ERCO has developed precisely for such applications. With a very high level of visual comfort, excellent uniformity and high lumen output, wall heights of more than 5 m can be perfectly illuminated.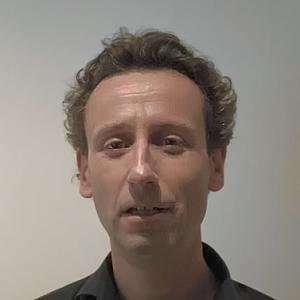 Culture
Matthew Cobham - Global cluster manager culture
Everything from accenting to wallwashing
In-house developed optics exploit the full potential of efficiency and quality of light. The Eclipse lenses guide the light with maximum precision, precisely defined light beams and high illuminances onto the target surface. From crisp-edged accentuation to uniform wallwashing – the complete bandwidth with just one luminaire range.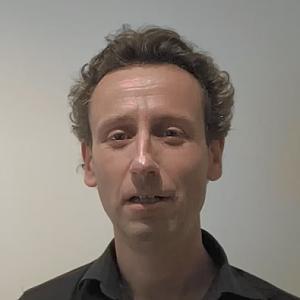 Culture
Matthew Cobham - Global cluster manager culture
Stay flexible with interchangeable lenses and accessories
Learn more about further design options – with Eclipse photometric accessories. Matthew Cobham explains the diverse lenses and accessories for additional light distributions, adapted spectra and greater visual comfort. A great feature of course is that you can tool-free mount all of the accessories. Supplement your light distribution with up to 3 components.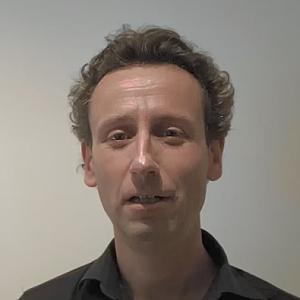 Culture
Matthew Cobham - Global cluster manager culture
Use the light colour that fits to your needs
Light must be perfectly matched to material and colour, particularly with art objects. Eclipse therefore offers six different standard spectra for various colour temperature and colour rendering preferences. If this is not sufficient and you need more flexibility in terms of colour temperature, tunable white provides the ideal solution. If you want to display in colour or plan dynamic lighting concepts, Eclipse has the perfect answer in the form of RGBW, well explained by Matthew Cobham.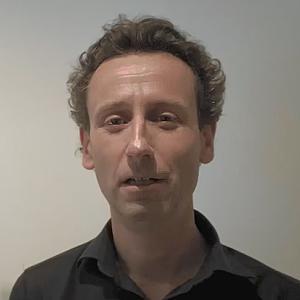 Culture
Matthew Cobham - Global cluster manager culture
How Eclipse spotlights stage and conserve art impressively
Staging art and protecting it in equal measure is a challenging task. Matthew Cobham shows how this is achieved with the Eclipse spotlight from ERCO. With the Blue Light Filter as an accessory, Eclipse is the perfect lighting tool for illuminating valuable art objects. In combination with the Minirail 48V track, Eclipse in size XS stands for miniaturisation and is perfect for smaller applications.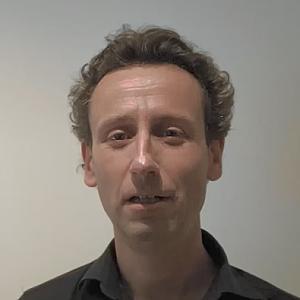 Culture
Matthew Cobham - Global cluster manager culture
Framing with the best contour spotlight of its kind
Matthew Cobham, Global Cluster Manager for Culture at ERCO shows how easy framing works with the new Eclipse contour spotlight. As a result, fascinating effects can be created where crisply illuminated pictures appear to glow from within – ideal for museums and galleries. But see for yourself!