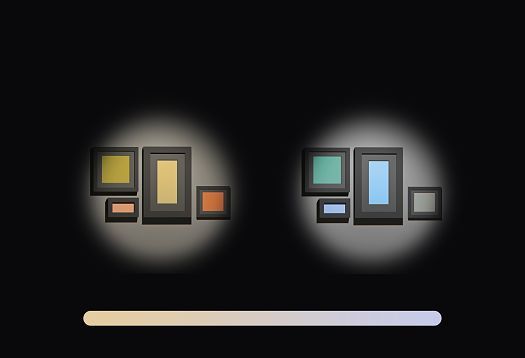 The color temperature of a tunable white luminaire can be adjusted according to the color scheme of the exhibits.
White light can look very different, e.g. from yellow-orange "warm" to bluish "cool". Tunable white means that luminaires with this technology are adjustable in terms of their color temperature. A setting range of 2700 to 6500K is usual here.
This technology is often used for HCL (Human Centric Lighting) to simulate the variation of natural daylight, or for illuminating exhibits and architecture.