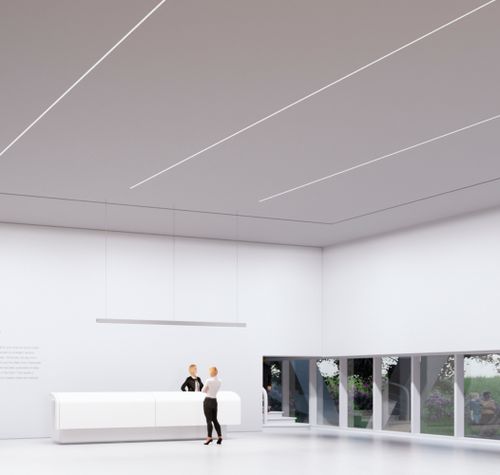 Linear wallwashing
Linear Invia 48V wallwashers illuminate vertical surfaces extremely efficiently and with excellent uniformity, even around corners.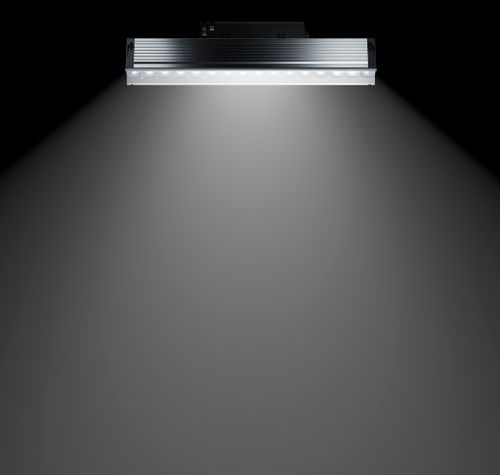 Various luminaire inserts
You can insert Invia 48V luminaires into the profile without tools. Downlights for various applications, an uplight and wallwashers with tunable white enable qualitative lighting concepts.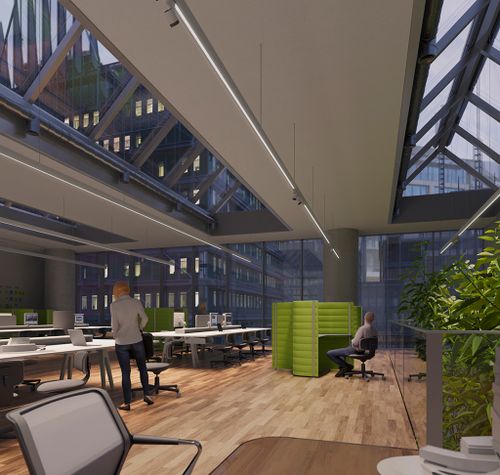 Tunable white technology
Just as the color temperature outdoors changes continuously during the day, the color temperature of the lighting can be adjusted indoors to e.g. support lighting concepts for Human Centric Lighting.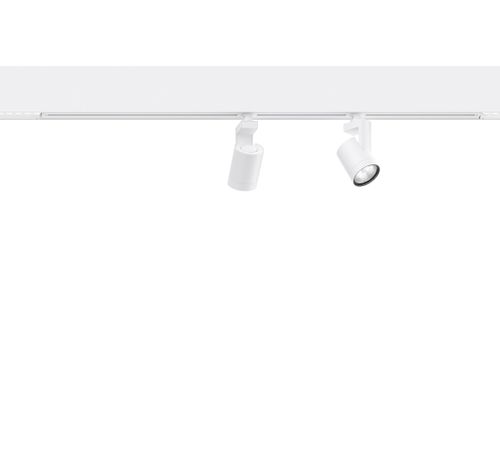 Integration of 48V spotlights
From accentuation with a 5° narrow spot to zoom optics and precise framing with tunable white and RGBW. By integrating Minirail 48V, you can use all ERCO 48V spotlights.