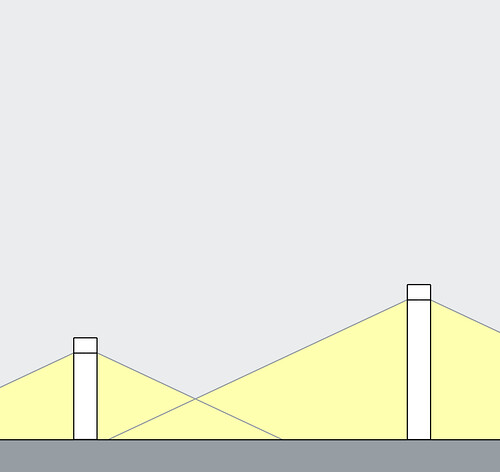 Various construction sizes
The luminaires in the ERCO product range cover a wide variety of lumen categories and therefore offer an appropriate solution for a large number of lighting tasks.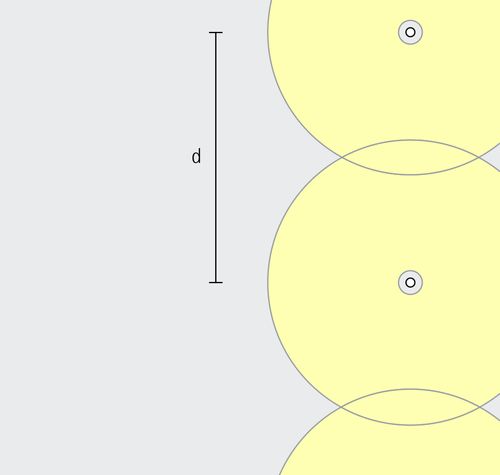 Large luminaire spacing for open area lighting
For floor washlights with wide radial light distribution, luminaire spacing (d) of up to 33 feet (10m) are possible. Even larger spacing can be selected to support visual guidance.