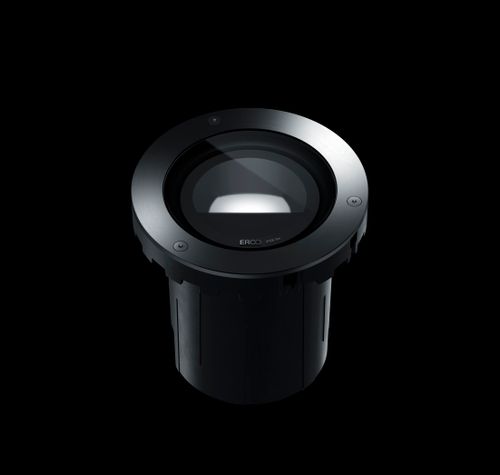 Improved visual comfort
ERCO has developed luminaires with special housing designs and high­quality optical components specifically for demanding visual tasks to provide enhanced visual comfort.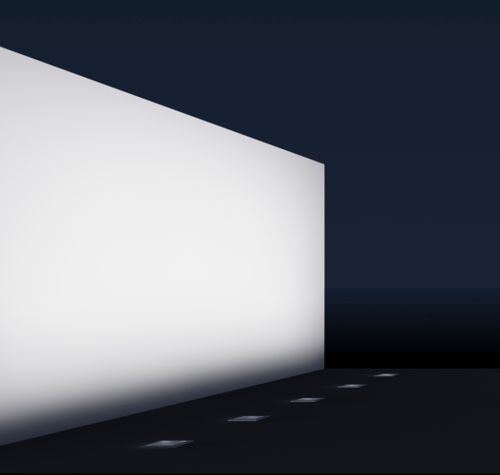 Outstanding uniformity
To meet the stringent standards of vertical illuminance, ERCO has developed luminaires specifically to produce exceptionally uniform levels of illuminance.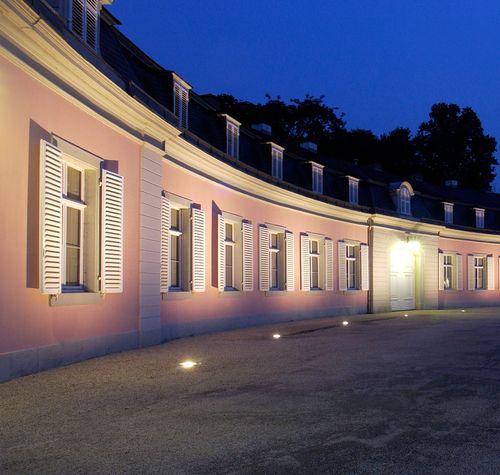 Large luminaire spacing
For some wallwashers, the luminaire spacing may be up to 1.5 times the offset from the wall. Corresponding details are provided in the wallwasher tables in the catalog or the product data sheets. Computerized beam calculations are recommended to check potential intersections with side walls.