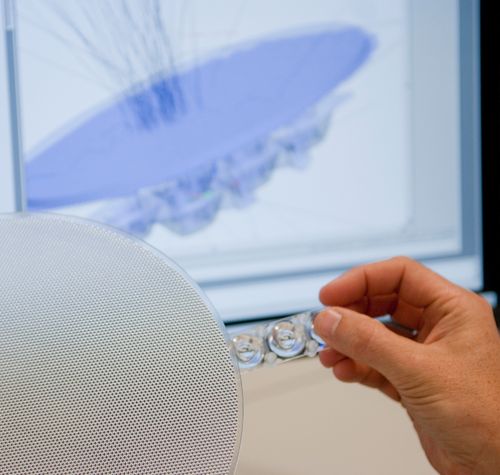 Highly efficient lighting technology
ERCO has developed luminaires with special housing designs and high­quality optical components specifically for demanding visual tasks to provide enhanced visual comfort.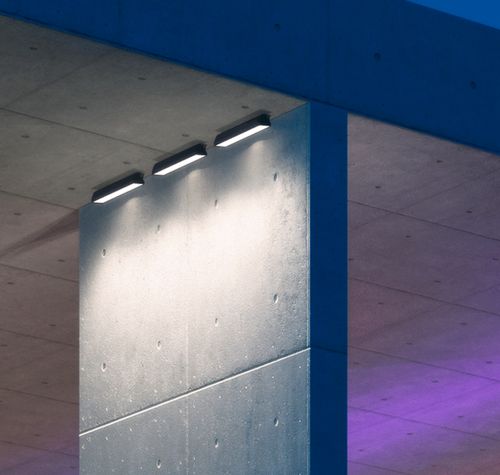 Grazing light
The wide light distribution along facades and soft gradient ensure very good uniformity when mounted in a row. The luminaire can be tilted individually and has a very narrow beam angle towards the wall to prevent spill light and enable sustainable lighting solutions meeting dark sky requirements.