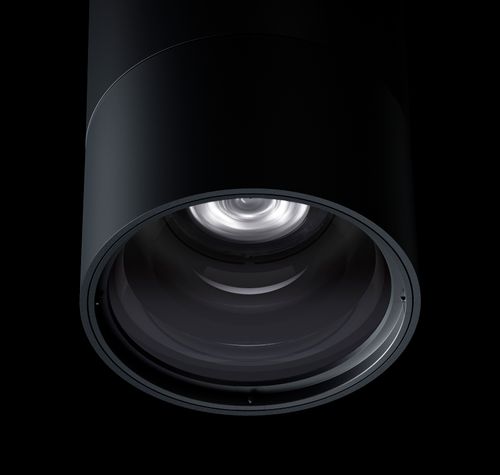 Darklight lens
The Darklight lens not only creates a magical impression with just one light point. It also features precise, uniform light distributions, wide flexibility in the selection of beam characteristics and state of the art efficiency.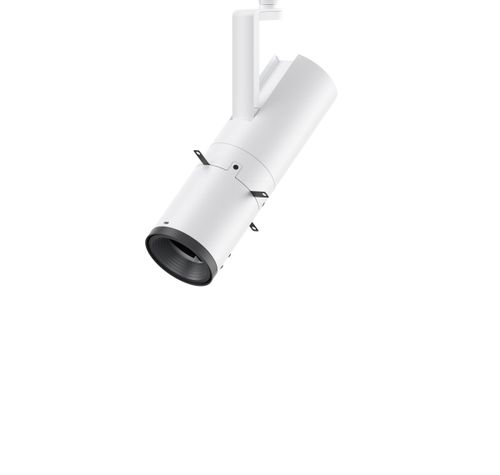 Contour spotlights
Framing attachments enable a sharply defined light beam. In this way fascinating effects can be created with contour spotlights, where crisply illuminated pictures appear to illuminate from within.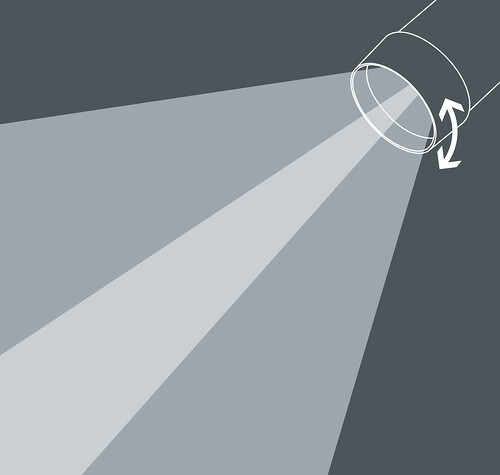 Zoom spotlights
The light beam diameter can be infinitely adjusted from spot (15°) to wide flood (65°) by simply turning the lens. Zoom spotlights are particularly suitable for illuminating areas with changing exhibits and merchandise.