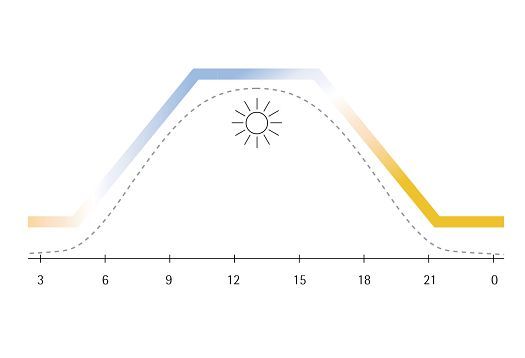 Change of colour temperature in the course of a (summer) day
The incidence of light in the human eye not only enables visual perception of the surroundings, but also controls the circadian rhythm, the inner clock of people, via the melanopsin-containing ganglion cells in the eye. This correlation was only discovered in 2001.

Melanopic light effect thus means the non-visual, i.e. the controlling effect of light.